Kids, today's soup is served with a healthy serving of bitterness.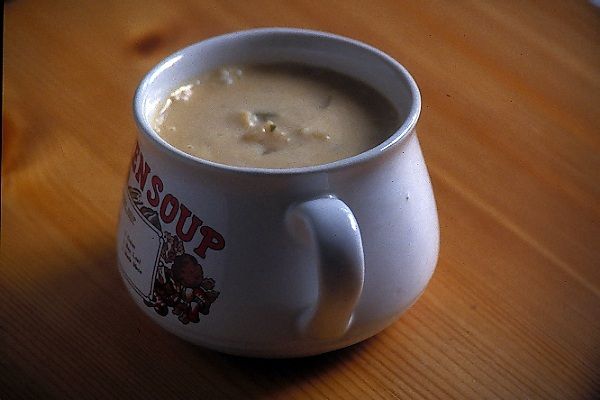 I've always been the third party in the last few, uhm, flings I've participated in. I strongly recommend against calling them relationships because, first, fuck buddies don't exactly qualify as lovers. And second, home breaking has never been powerfully inclined to be a God fearing habit. So there.
It's been that way in these last two years. Yup, two relationships in three years. It's either I'm a very loyal lover, or I take a long time to recuperate since I bleed well and all that. I'm thinking it's more of the... nah, it's going to be a mighty bitter soup. But I'll tell you this much, my songs back then were rotating either on Stevie Wonder's Part Time Lover or Juice Newton's Angel of the Morning.
And yeah, cheating on your fuck buddy doesn't necessarily mean infidelity. It doesn't qualify as a relationship in the first place anyway.
I almost forgot to mention this in my Blog Rules, it was more like I did, but

Rule #11

goes like:

Never blog about your work specifics. Or at least never bitch against management in your blog.

There was this guy who worked for Google. And he got fired because of his blog.
This is the story.
And this is what happened.
You don't want to lose your bread and butter over some blog, right? And then there's the story, more like a blog post, of this one Microsoft employee who took pictures of Mac computers being delivered to his office. Imagine that. You remember Britney Spears back when she was still a spokesperson for Pepsi and got fired for drinking Coke? It's the same drill. No, no, no, I said drinking Coke. Not

snorting

coke. That's Kate Moss. Well anyway, this Microsoft guy got fired for it.
The Microsoft Guy
Britney Spears and Coca Cola
Kate Moss and coke
And with kinky sex, yes, strawberry syrup goes a long way. Yeah, and the punchlines, oh all those punchlines you can manufacture when you've nothing on but strawberry syrup and spit. Har, I'm telling you, I don't usually kiss and tell, or make out and tell, or do the kinky and tell, but there was this one time. No, I don't feel squeamish. I feel funny, real funny as I'm recalling that one line when I cracked up something and totally ruined the freaky of that sweet moment. I'm actually grinning as I'm writing this. And I'm

not

going to tell. I just want to, uhm, be real kinky and put ideas in your head.
To spit, or not to spit?

That is the question. Ladies and gentlemen and ball sniffers all, here's another testimonial to the things you learn everyday. They might not exactly be useful, but then again: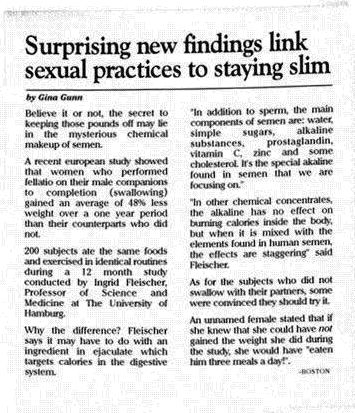 And then I learned the other day that it's not mighty advisable to swallow since sperm tends to stick to the throat and cause problems. Do you remember those expectorant commercials with the balled out chewing gum (phlegm) sticking to this glass container (the lungs)? Yeah, but this time, think of the gum as the, you know, the man juice and the glass container as the throat. And they're not making anything yet to dissolve that.