**And so, ladies and gentlemen, the homo is inflamed.
**My last post was about vaginas, so this post makes sense.
My mouth started watering when I heard those sucking sounds from that little breastfeeding shit
a foot away from me in that FX (poor man's cab). And that bothered me, because fags like me don't get worked up over such trivial nonsense like, of all things, sucking sounds. Sucking sounds are me working my delightful black magic.
Tch...Tch...Tch...Tch...
I'm used to it, but I subscribe to an entirely different octave of sucking sounds. Sure, cocksu... fellatio maybe in the same range to the untrained ear; one almost cannot distinguish the sounds made by sucking on a nipple from the sounds made by sucking on a cock, but if you must listen closely (haha)...
I used the phrase "sucking sounds' four times in that preceding paragraph.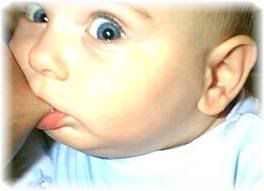 But, in spite of that, I'm remaining confident with my sexual preference, my deviation so to speak, and all its unearthly however worldly abominations notwithstanding.
Because I'm gayer than you.
(Bitchfit in three... two... one...)
Because I'm gayer than you, waay gayer than you and that effeminate shit with those skinny jeans and pointy white leather shoes that you refer to as your "special friend." I'm soo gayer than you two, and your Starbucks eyeball, and the ladies medium shirt that you wear with military discipline, and that funny Bench Fix crew cut, and that secret proficiency in Swardspeak that you practice with your fag hags, one of which poses as your girlfriend, if I might add, and that gym membership too. I'm gayer than all that, combined, and then still have enough homo in me to import to Iran or somewhere.
Throw in your cock-smelling breath while you're at it, and I'm STILL the gay cup that overfloweth.
(End of bitchfit)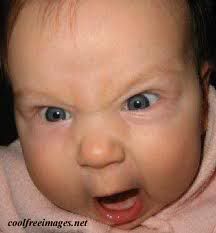 So you'd understand how bothered I got when my mouth started watering in response to all that breastfeeding. In a motherfucking cab. It doesn't really matter where it happened. But what gets my panties in a bunch was when I was suddenly, and for no real reason, worked up over the insane sucking sound that kid made to the comfort of her very liver. It suckled, and it suckled, and it suckled, and it was rhythmic, and wet, and it seemed to go on forever.
It drove me nuts, I'm telling you, until I couldn't take none of all this suddenly gruesome pressure. So I took out my dark blue work jacket, covered my head in it as if I'm trying to sleep, and then swallowed my excess saliva. All of it.
And there were lots of it, I could have drowned in my own throat. And nobody would have noticed because I was faking sleep.
No, I didn't get an erection, oh Thank You Lord, but I was all too freaking disoriented all the same. I was thinking about it all the way home, too. Maybe I was a closet-king all along, but I dismissed that nonsense in a heartbeat the moment I got home to my fucking live-in lover J.