This was originally titled Suggested Causes of Death for Future Star Cinema Movies, but then I elected to publish the How to Kill title instead because it is simultaneously simple and playful. Meanwhile, I wasn't about to post this yet, but I saw My Amnesia Girl on a fifty-peso DVD (wonderful clarity, I should add), and I elected to post this now.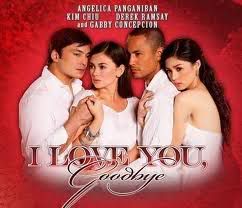 I Love You, Goodbye was a good film with an okay story of doubtful originality. They killed Derek Ramsey in this car accident. Fine. This reminds me of another Star Cinema production, In My Life, whose glittering ensemble included Luis Manzano, John Lloyd Cruz, and Vilma Santos. In it, Luis Manzano recovers from colon cancer (what a sick joke), but gets hit by a car on his way home.

The cancer didn't kill him, but the hit and run did.

I was fucking pissed.
I have nothing against Star Cinema. They have some of the most promising denial princes and princesses in the business. And my favorite closet queens are in their shining roster too! It's just that those hit and run scenes gave me this head-on collision of ideas on how they should kill their future characters.

1. Death by Choking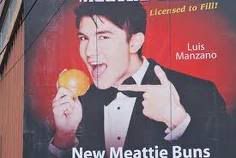 This will work lovely on Luis Manzano. That big mouth of his will hold a lot of food, more than his throat will be able to accommodate. His massive pie hole makes him an ideal candidate. Have you seen that doughnut commercial where he placed a whole doughnut in his mouth without even batting an eyelash? He should have friends who know the Heimlich maneuver. Oh no, scratch that. It defeats the point.


2. Death by Erotic Asphyxiation
In My Life was a gay-oriented film. They should have capitalized.


Erotic asphyxiation is the intentional restriction of oxygen to the brain for sexual arousal. It is also called asphyxiophilia, autoerotic asphyxia, hypoxyphilia, or breath control play. Colloquially, a person engaging in the activity is sometimes called a gasper
I wrote about
Erotic Asphyxiation as an excuse for calling in sick for work. You can read it here.


3. Death by Drowning
Imagine Derek Ramsey's dead body being fished out of some large body of water. And he's wearing this killer pair of Speedos. Oh, they should drown him just for that priceless scene alone.
4. Death by Any Non-Specific Autoerotic Fatality and Simultaneous Vaginismus
Autoerotic fatalities are deaths that occur during sexual activity when an action, chemical, device or prop that is being employed to enhance physical or psychological stimulation causes the death.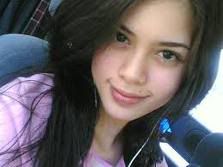 They say it is an extremely rare phenomenon,

that lovely dog lock

, but it happened to that no-talent bitch Shaina Magdayao. They might as well take it up a notch and follow that up with another crazy idea. Let's say the dude dies from some random autoerotic fatality, suppose he chokes on a dildo, and then his penis gets locked in Shaina's venus fly trap. She then wonders why the forward thrusts have stopped. She looks back at him, and she faints. The dude died in extreme pleasure, this odd grin plastered to his face as they managed to finally pull out his cock in St Lukes. His penis was violet then.



5. Death by Vagina Dentata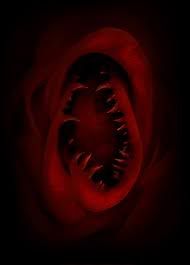 And why the hell not? What's not to adore about a killer cunt with fangs? Of course, they won't die from a cut penis because they can always stitch that back like what they did to John Wayne Bobbitt. What will happen is that he will be bound by ropes as he's lying down on a stretcher, and then the vengeful lover, say Kim Chiu, will do woman on top. She will leave him to die from excessive blood loss.


Speaking of which, I did a movie review of Teeth, and it was largely ignored.
You can read it here if you want to.

6. Death by Spontaneous Human Combustion
Won't somebody please give that

JimGirl

creature a movie already? And please kill him during the opening credits. Preferably of this. No script, no acting, just stand still, you faggot, and let the special effects team work their magic.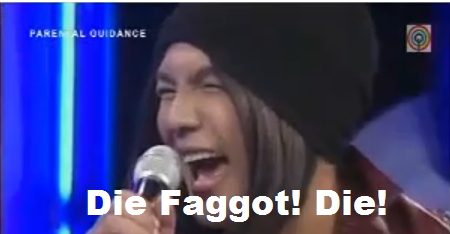 7. Death by Rabies


Just because of it's cruel nature. Think about it --

Jimgirl

(they should draft this faggot if only for the kill scenes) dies crazy and hydrophobic, and that's not because he's drowning in saliva. The fact that I am personally terrified of this disease makes it, in my own estimation, a good scary movie.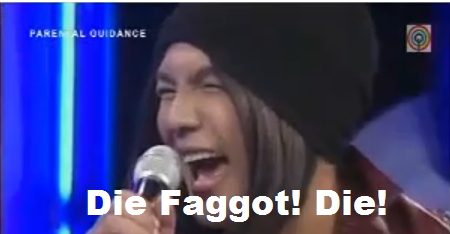 8. Death by Embarrassment


I know dying of embarrassment is a figure of speech, but think about it. Props to the genius writer who can actually pull this one off! It's such a shame, really, that both John Lloyd and Shaina lived through that incident. They would have been perfect for research and development. Ahaha, John Lloyd pulled that off. Funny.
9. Death by Dismemberment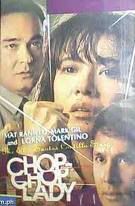 Or, in honor of the enjoyable cruelty of the 90s,

Death by Chop Chop.

By the same remembrance, our hero/heroine will be kidnapped. They don't do this anymore. I miss those rescue scenes where our hero and his weakling friends invade this steel warehouse and fight the bad guys with pieces of wood. And they always win even though they're always outnumbered and out-gunned. And they celebrate with this dance number in the beach or some resort. Anyway, nobody pays attention to the ransom because the kidnap victim is not John Lloyd Cruz and can easily be replaced. Almost everybody else in Star Studios is obsolete, dog-locked or otherwise. And the dismemberment, the chop chop, will be a devilish metaphor of their likely fate in show business. They should get a hint.
10. Suicide by Masturbation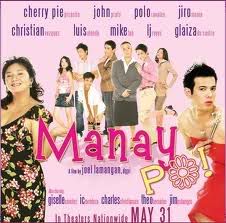 Just because it's wicked funny in an autopsy report.

Cause of Death: Suicide by Masturbation.

And they'll be employing this in a gay-oriented film, like the

Manay Po

series that sucked a big cock on its way to oblivion hell. We homos have the combined horny of both genders, so we are the likeliest candidates.


Now if you liked that list, then you will definitely love this: