**It's nice to look back sometimes.
Saturday, September 10, 2005 (3:30 AM, Doro's Place)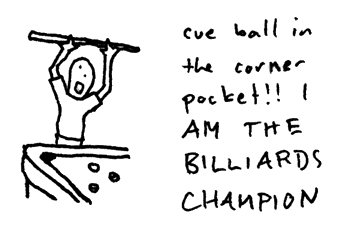 I am my own inspiration. Ladies and gentlemen, the local pool hall now has a new nine ball queen. You ever saw a gay guy champion a nine ball tournament? You ever saw a gay guy best 44 straight males in a game that's dominated by straight men? You ever saw a gay guy emerge victorious in a game that's not usually championed by homosexuals? Exactly. I saw all that in myself, and that was a mighty proud vision if you ask me.
It was a long twelve hours of nine ball pool. I can't say that it was an easy field since some of the fiercest competitors I've played with are in the roster. There were shotmakers who made it clear that they were very skillful while making practice shots before the tournament. There were players who intimidated without having to wield a cuestick. As a matter of fact, the person who taught me how to play good pool also registered for the same tournament, the same tournament I won. I beat them. I beat them all, and though I was drop dead tired beyond description, I was still waving my pool cue at the end of the day. And everybody was congratulating me at the end of the day, too.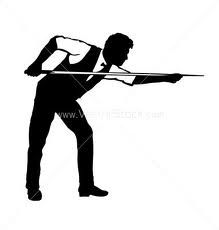 Three years ago, in 2002, I had no idea that I'd be a nine-ball champion. Back then, I was so thoroughly clueless with the game, I wouldn't know a sidepocket from a hole in the ground. Before learning the game, I had the impression that a

tiririt

(bridge) was a playful reference to a guy with a small penis. I was so foreign to the game that the terms

doblete

(bank shot),

sargo

(break), and

kumpiyansa

(pool-wise confidence) were more than Greek to me. They were

ngongo

Greek spoken by a retard with a harelip. I was so lame with the game that my friends waited in turns playing with me since they don't mind playing for free anyway. I always ended up paying for the game.
But then, I started taking an interest in the game. For some reason, I felt that billiards was a sport that I wouldn't mind getting dirty with. It had a certain suave-ness which appealed to my natural suave-ity (ha haa, lack of words, ain't it a bitch?), and I knew I had to go for it. Or at least die in the process of trying. So I started hanging out in the local pool hall, watched how the real players danced with their cuesticks, took down notes, and I rolled up my sleeves. In the long run, I became a

spotter

(racked balls up), and I started

quoting

(refereeing) for money games (pustahan). I watched and learned, and I began to understand how it is played. I then progressed to becoming in-hall (

harang

), and I played against people with no one to shoot pool with. I used to keep track of my scores and my win-loss average. I started okay with an average of three wins in five or seven in ten, but I started looking good when I started averaging with eight in ten.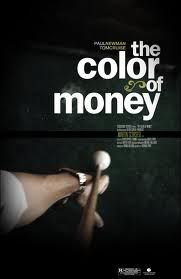 Eventually, I started playing money games myself, but I got tired of it not because of the plain suckiness of losing. I quit gambling because they just wouldn't pay up. But I continued with my ongoing training since, like any sport, it gets more exciting the more you get better at it. I got involved with my playing group, and I'd go all around Pasig watching big time money matches just to feel the intensity of such competitions. It was terribly inspiring, and it made me want to have my own cuestick.
My first cuestick was this common looking wand which produced brilliant miracles. There's this running joke with pool players that they're only as good as the stick they're playing. And there's a good reason why it's a joke. See, I'm playing good on a secondhand stick, and I loved it like it was an extension of my arm. It served me good for two years until it was donated to the pool hall. I then graduated to a prettier maple stick which went on to help me win my first pool championship. That's nothing more than a striking coincidence. It is true that I won with a better looking wand,

but I kept and improved on the same skills that I learned with my first cuestick.

If I were to acknowledge my victory with my prettier cuestick, then I might as well start claiming that a writer's as good as his pen. Or that a referee's as good as his counting skills.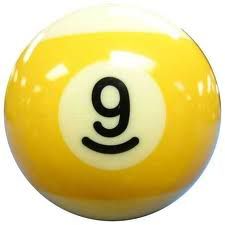 I'm not world class, and I'm not good enough to be playing in TV. There's a whole army of better pool players out there who can easily beat me with one hand tied behind their back. I may have won my first tournament, but I'm not good enough to go on ahead and brag. But then, I still won my first tournament, and if anything,

that's the best validation I could ask for.

I get to be this accomplished in one of my better passions, and nothing, for the time being, could be as remarkable. Come to think of it, it's not that bad. I am better than myself three years ago, and I am loving the game with as much interest as I had the first time I met with it.
See, this was the only love affair I've had that actually did me good. I now know how it feels like to champion a pool tournament. I've never been this awesome.

I stopped playing when I fell in love and lived in with J. I still keep at it, from time to time, and I still remember how fierce I used to be.