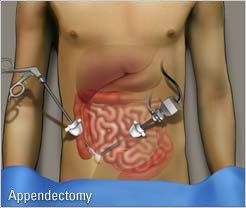 The tagalog phrase

"paputukin mo sa loob"

doesn't necessarily imply an ejaculation, most especially when you're putting the appendix into perspective. The first one's an overwhelming release of the penis during anal sex, while the latter only releases poison into your circulation. Both events, of course, conclude into a heartbreaking climax, where both the penis and the appendix throb and then enlarge before that beautiful and otherwise dangerous finale.
I'm thinking dead wrong.
I shouldn't have been comparing sexual intercourse with an appendectomy, but for some reason, there is an intriguing similarity

.