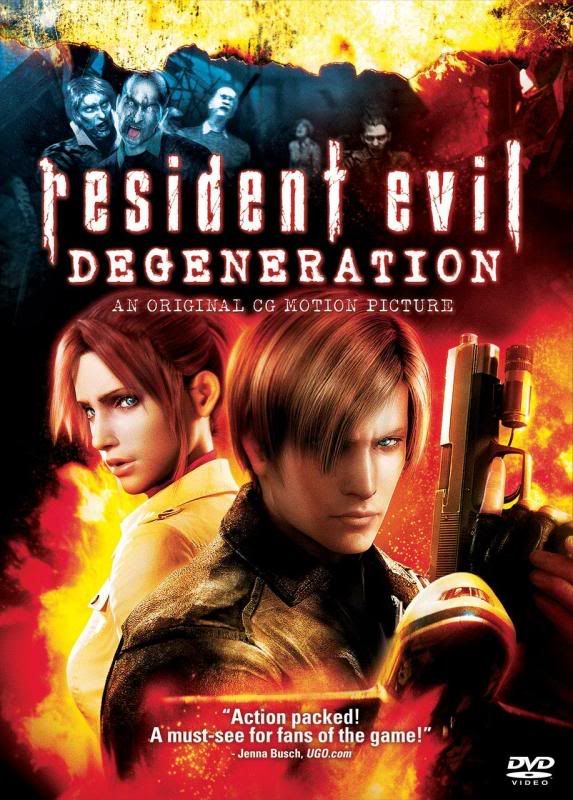 RESIDENT EVIL DEGENERATION
Directed By:

Makoto Kamiya
Release Date:

18 October 2008
Running Time:

97 min
Language:

English
Horror Type:

Zombies, zombies, and bad ass boss zombies.
Sex? -

Don't count on it.
Gore? -

Yes.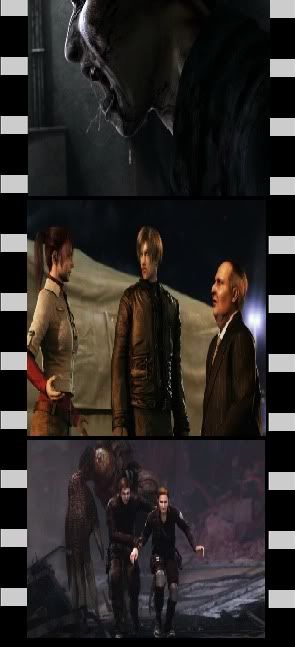 This film is so boss. I've been following the video game series with religious motherfucking discipline, and it's amazing, really, how them cut scenes make for a fantastic full length film. No, it's not a collage; it's got its own zombie mayhem that, although slow at parts, worked well with the crisp detail of the computer animation. And I never would have thought that a full length CGI (
Computer-generated imagery)
film would make for an effective horror movie, but it worked for me.
Crisp detail. That's a weak phrase I tell you. We can use "eye candy" if only it weren't too gay.
I give it a 4/5.