Was it Nymphomania or Satyriasis?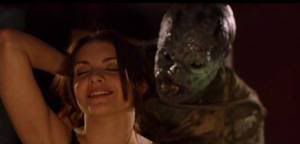 I was cocksucking these two boys last evening, at the same time, and they gave me the same feedback about my teeth getting in the way. Double fail. I should be less of an anal slut; my fellatio's getting rusty.
-12/20/2010
===============================================
We braved that cold December evening in our skinny, skinny jeans and our ladies medium tank tops. We clearly had a mission, a predatory purpose, and our erect nipples, shaped like rabbit shit at that temperature, made sure that the message got through.
And so we picked up these four kids outside Dunkin Donuts. It was somewhere around 8 that evening. The night was young. Our bookings, younger.
We were taking our prey to my apartment when I noticed this cross dressing old faggot a few feet away from where we picked up these kids. He was giving us the finger with his good eye. Ahaha! That loser should give the blue eyeshadow a break already. At his age, he should just give everything a break and just die somewhere quiet.
-12/21/2010
===============================================
His young, virgin cock was stained with feces and semen as he slowly pulled it out of my ass. My upper legs were sore; I was on my knees for about a year or so. My face was swimming in perspiration, but I felt amazing on the whole. Meanwhile, there was this faint smell of shit somewhere as I pulled up my boxer shorts and stood up to open the lights. I was half-panicking then.
It was such a shameful investigation of the sheets. I knew I had to make amends, so I told him, "Sorry I took a dump on your dick. Here's fifty pesos more. Just don't tell your friends."
-12/22/2010
===============================================
That kid from yesterday was cute, but he wouldn't know what to do with his dick once I got it in me. He's never done doggie before. At least I'm sure he doesn't fuck around. Hell, the kid's fifteen.
How do I know that? One of his friends dropped by earlier today. He says he wants me to take care of him. I said no because of his shortcomings.
-12/23/2010
===============================================
I haven't had sex with my boyfriend for six months now. He turned 18 last June, and I suppose he just got too old. But I'll buy him a shirt for Christmas, one of those ornery medium shirts from Bench. I may even wrap the thing, but I don't know.
So I went to Bench this afternoon. I wasn't aware that those hideous third world closet queens are holding an assembly at that outlet. Fucking shit, never mind that I now smell like their cheap-ass Penshoppe colognes. I had to get him something because I will be breaking up with him before the year ends.
It's all about shelf life, of course.
-12/24/2010
===============================================
He had half a mind to get away from here and do Chrismas or something. But I have a whole mind to unwrap his pants, kneel down in between his long legs, and have me some holiday cheer myself. That third world brandy, however, did the negotiation, and he was complicit, by and by. The second bottle had as much persuasion in it as the empty one, and my throat was having a Merry Christmas halfway through the second Gran reinforcement.
Merry Christmas, 'Insan!
-12/25/2010
===============================================
I suppose my only problem, if there is any to begin with, is that I don't spit. I'm an inveterate swallower, and that's that's not helping my gingivitis none. Meanwhile, there is providence in being an anal slut, a power bottom if you may, and I need to stock up on the rubber.
I'll drop by 7-11 tomorrow on my way to Intellicare. I still have three condoms left, and I reckon I'll be fresh out by morning.
-12/26/2010

===============================================
End of Submitted Entry to Jessica Zafra's LitWit 4.2: Something Sensational
=====================================================================================
The challenge was to write something sensational. It doesn't need to be realistic; we can

"fabricate"

a life if needed. The ends justify the means, I suppose, so this is what I submitted. The entry itself was "redacted," that means "censored," and that's a shame because, as a gay jerk, I'm always pushing for shameless.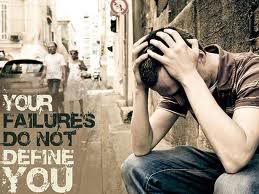 I didn't win this challenge. And I didn't win the next challenge, either. I was just writing, really, but I wasn't into it. I was loading the adverbs. I was employing my flowery adjectives in excess. I thundered and lightning-ed far too much, and I paid less attention to the details. I was writing to shine my diction, but that wasn't the point, that was never the point, and I knew something was wrong. Very wrong. And it sure as hell isn't my sperm count.
In retrospect, I wrote my better pieces when I still have a love life to reinforce my ideas. So, that means I can arrive at this following line without hesitation and the need for a prepared rebuttal:
"My writing needs a date. Furthermore, fuck the three

month rule. And you know you have it bad when you're using the crumbling defeat that used to be your love life as a scapegoat."
This doesn't mean, though, that my blogging will suffer. I am Dr Jekyll with my LitWit Submissions, whereas I deform into Mr Hyde with this blog of bullshit. Notice the choice of words? I suppose we are all like that elsewhere, and that distinction is a much needed saving grace. I treat my material... differently when I'm logged in to Blogger. I use a lot of antibiotic throughout the whole blogging process. And I'm kinkier, too. Honest to God, I am.
Again, this is fiction; don't be too alarmed. To fabricate is to manufacture, which is the core of this submission. And I'm just saying. This was my whole uncensored entry, in all it's horny, predatory entirety. There is a reason why I posted this failed entry, and I'll tell you later, you darling punk!
Oh, and before I forget, I've this new tab, too! Enjoy!