**Ahaha, this is just far too devilish to let slip! I love a scandal just as much as the next prick, and I love it even more when there are penises involved. But when John Lloyd Cruz's¹ name is mentioned in the same breath! Oh, that's just about murder!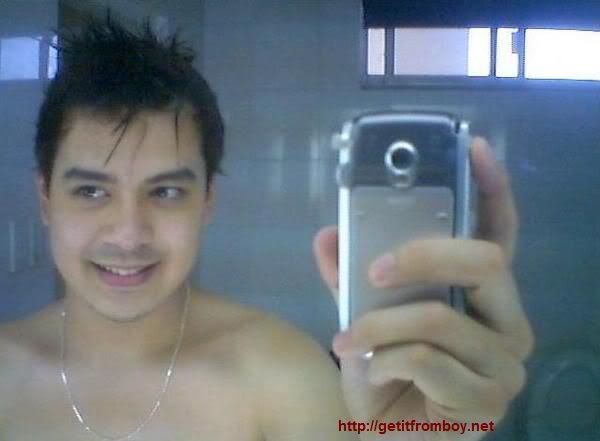 I'm so giddy I don't know where to begin! Really!! I've reached my daily quota of exclamation marks, but I don't feel like stopping!!! Aw fuck it. So this link, and this link, and this one, too, tells of how young and happening John Lloyd Cruz got dog-locked with his alcoholic girlfriend Shaina Magdayao. Dog-lock. You ever seen dogs fuck? It's more commonly known as Penis captivus, and it's more of a hilarious scandal than it is a rare medical phenomena wherein the...
Penis captivus




From Wikipedia, the free encyclopedia




Jump to: navigation, search





Penis captivus describes an event that occurs in rare instances during heterosexual intercourse when the muscles in the vagina clamp down on the penis much more firmly than usual (a form of vaginismus), making it impossible for the penis to withdraw from the vagina. There is only one known report of penis captivus, in a letter to the British Medical Journal relating to an apparent case in 1947. According to the BMJ, this condition was otherwise unknown in the twentieth century.[1] Penis captivus should not be confused with the relatively common condition vaginismus, though it probably only occurs in situations where the female partner is subject to this condition.
And so it goes that, in the heat of all that passion, S.M's flower got bored, decided to go hardcore, and became a fucking venus flytrap. And it's got the jaws of a pitbull, too.
Funny, 'no? If you're not yet in the know, and you're way too dumbfounded (?) for words, then shut that mouth before I recommend electric shock therapy. There. It turns out that there's a catch; no, it's not Shaina's catch (can't help it). It turns out that these reports are fake, fabricated, and altogether shittier than a litter box. And guess what! It turns out that I'm not buying that shit.
First of all, what public figure in his right mind will admit to getting involved in such an awfully embarassing motherfuck of a mess? Hell, I'm an obscene nobody, and there is just no way in hell that any of you guys will find out that I was in a dog lock. There are things that a person denies to his grave. And if a person of no consequence, however fierce and long legged they are, like myself for instance, can commit to this unprecedented vigilance, then you can only imagine the arsenal of denial that somebody of John Lloyd Cruz's weight has at his withdrawal. Well, there's none of that withdrawal business happening; I meant disposal. He will go to great lengths on those short legs to protect his image. And at the same time, he won't tell anyone that Shaina's pussy smelled like gin.
That last part was not true, but it was rumored that she IS a budding alcoholic.
Meanwhile, in the glaring operating-room light of all this scandal, has it ever occured to anyone why in the world would an institution of St Luke's esteem allow it's name to get mentioned in such a shameful context? Don't they have the right to contest this sort of publicity? And where are the libel charges? Or at least the demands for a public apology? And what do we, the idolizing, worshipping public, get for the redemption of Lloydie's tarnish? Has it ever occured to anyone that they're getting away with a denial? And will somebody please tell that trying hard faggot Boy Abunda to please stop wearing shiny body hugging clothes?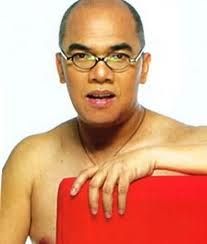 Of course it hasn't. It's John Lloyd Cruz's cock in a dog lock. How can one, in the face of all this scandal, think of anything else for the time being? Hello.
¹
How do you do the possessive form of names ending with a Z? Z's or Z'? I did the research, and it turns out that I far rather prefer the Z's. Of course, it would have been a great relief to my shitter to just do John Lloyd's, but I want to remove all doubt from your person. So there.