GINGERDEAD MAN 2: PASSION OF THE CRUST
Directed By:

Silvia St. Croix
Release Date:

4 July 2008 (USA)
Running Time:

82 min
Language:

English
Horror Type:

Bloodthirsty psychopath cookies.
Sex? -

Like you wouldn't believe.
Gore? -

Damn straight.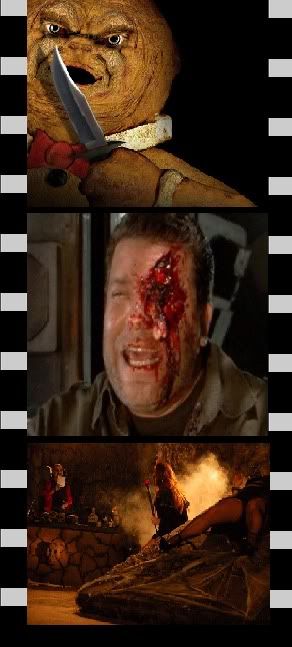 It's got the makings of a great comedy. Add the box art, the body count, and the knife-wielding
homicidal cookie that is this riot's namesake, and we've got a breath of fresh oven baked horror
goodness that'll make you forget that you sat through bullshit like
The Mad,
Side Sho, or
Gacy.


How to Make a Foulmouthing Homicidal Cookie:
Add the ashes of a cremated serial killer in some cookie dough. Knead well. Scatter about half a cup of blood while the dough is rising. Chant demonic incantation while kneading the dough. Repeat verse. Bake.
Serve with caution. Don't use a knife as cookie may take it from you and stab you with it.
I give it a 3/5.