It can be argued that poetry, or any of them measured forms of expressions for that matter, is far more refined compared with the bullshit-susceptible essays that I favor. I don't do refined, and by the same token, I don't do poetry. I. Just. Don't. I suppose its the same default indifference that explains my aversion to clitorises. I can't do poems even if you bribed me, but I suppose I can hazard at attempt at gunpoint. And here's how it would look like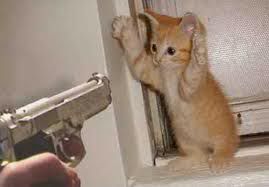 Zephyr, in the sky at night

You leave my mouth agape

With your carefree flight

And I wonder
Is this runny, salty warmth

That I taste on my lips

And on my tongue

Your droppings?


Even then, I feel so helpless, I had to refer to Madonna.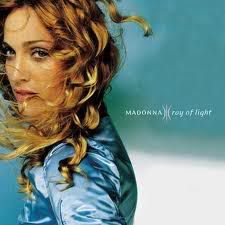 Personally, lyric measurement is a set of boobs and a pussy; it repels me and leaves a bad taste in my mouth. That bad taste in my mouth shit was figurative, of course. Sonnets, haikus, iambic hexameters, rhyming octaves... ah shit, just pass me that shotglass, light my cigarette and I'll be well on my happy way. No please, I'll pass on the

rohypnol

, thank you.


My free-flowing dipshit principles are claustrophobic; the restrictions of those ridiculous measurements will suffocate my ideas. I suppose I could write a poem, by and by, but my thoughts, and my enthusiasm, will then be deader than disco.


And besides, the only measurement that I do is with a 12-inch plastic ruler.


It goes without saying that I will not be joining this challenge. Meanwhile, there's this fistful of talents in that golden blogroll who are better equipped to grab this episode by the horns. I totally suck at poems; I can't even do bird shit right.


That being said, here's

LitWit 4.6
.


What's a sonnet, you ask?
A Sonnet is


1. A verse form consisting of 14 lines with a fixed rhyme scheme.


2. A formally structured poem with 14 lines.




3. A lyric poem of fixed form: fourteen lines rhymed and organised according to several intricate schemes.


4. I'm sure glad I do essays and lists.


5. Amen to # 4.
Sooo... any ideas yet?
Again, ladies and gentlemen, darling punks one and all, here are your instructions:


Here are the instructions on registering:
1. Go to www.jessicarulestheuniverse.com
2. Click on the title of the latest LitWit Challenge. It's 4.6: Write Us a Sonnet this time around.
3. Click on the LOGGED IN link. It is directly below the Leave a Reply line.
4. You will then be prompted to login with a Wordpress username and password. Nope, don't cry yet. There is a link that says Register. This is directly below the check box for Remember Me.
5. Follow the bouncing ball. It's tiring to enumerate the following instructions on account of they are mostly self-explanatory. And besides, hindi ka chicks. Malaki ka na.