I hate it when babaeng baklas try to outgay me.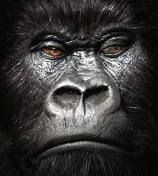 There's this pekpek (cunt) who actually corrected my gay lingo with another mispronounced gay term I know I've never heard of before. I'm sure it sounded familiar, but it isn't spoken in that borderline nasal inflection that my cross dressing friends use. And, for all the right reasons, her correction sounded wrong.
Miss U¹
was corrected with
Tita E²
. They both refer to the same thing, which is to take a shit. You know how flexible swardspeak is. Anyway, she pronounced Tita E as "tee-tay," as in "bitay (execute)," as in Judge Max Asuncion: Hukom Bitay. It should sound like "Tee-ta Eee," stress on the second e so it sounds like the tagalog word for shit. She had a point, but the execution's self-defeating. It must be the grade-F, 50 peso callboy man juice she's swallowing those days.
"Ay mali yan. Miss U ba talaga tawag don? Hindi ba dapat Titaey?"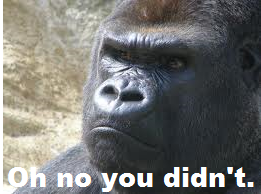 Sure, you can say it in any which way possible, but it should sound familiar to the homo that you're talking to. What's the point in an unintelligible secret code anyway? Swardspeak is flexible, and it was meant to confuse and amuse the straights. It is our pig latin, the gay morse code, and we are its only authors and editors. Your versions don't count. Read my cock sucking lips, bitch: They. Don't. Count.
Just so you're aware, you grandisima puta, swardspeak is exceedingly variable. One word can take on a lot of different forms, and all these forms are acceptable. That's how darling that makeshift language is. That's what makes it stand out and infectious. But then, pronunciation is key. I admit, you don't need to be borderline nasal; but try to make it sound okay. No, the to-mah-tow and to-may-toe argument doesn't follow here. It is largely popular, the tongue of the Filipino faggot, but it's not an official language yet. So don't give us no excuses. We are the officiators of that darling vernacular. Shove that tomato up your cunt. You should quit your imagined authority. I don't even know your name.
So let's call her Pining. And her last name's Garcia. Pining Garcia. At gusto kong suntukin and suso niya. Betch!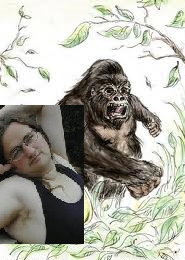 That sounds like a song, but it hadn't a hymn to it. I like how it sounds though; if you want to say that line "susuntukin ko suso mo eh," then say it like you mean it. It sounds funnier that way. Your eyes can use a little threat, but avoid saying it with an arched eyebrow.
Her name may be fabricated, but her awful bastardizing was that of real life
culture stealing bitches who try to claim our gayness with their own made-up perversions. I know it wouldn't work anyway; the gay mojo is cultured by a lifetime of discrimination, fear, and this futile hope to fit in.
Gay people are funny, I think, because their sense of humor grew to become one of the finest defense mechanisms in their arsenal.
Babaeng baklas (Uber Fag Hags) are merely trying to imitate this funny by hanging out with the real baklas too much to be able to absorb some of our developed humor. They do acquire some of our mojo, by and by, but their punchlines are still hollow because they are lacking the inspiration. But they don't mind.
In their heads, they have evolved from loyal fag hags to makeshift Vice Gandas. Name one famous fag hag that is funny by default, who doesn't have any visible gay influences about her, and is armed with the perfect timing and the quickest wit for insults. Anyone in mind? Anyone yet? Exactly. So we'll have to borrow one of our own, just for reference. And his kind of humor is a favorite with these isolated babaeng baklas.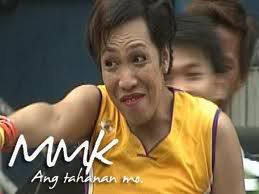 The makeshift Vice Ganda Fag Hags are just so oozing with the gay influence that they imagine they can scatter the faerie dust themselves. But their punchlines are hand me downs, their delivery spiritless and uninspired, and left to their own devices, they will come up with one borderline funny joke by the time the gay guy produced four. And he has another one coming up, just wait for it. And that's just the jokes and the insults; the facial expressions are left out to make it a fair competition.
It will never work. They grew up straight, they never had our fears, and they have no need to develop any of our defense mechanisms. We don't hear none of it in their delivery.
This is why us gay folk are way funnier than any babaeng bakla, however hard they try. This is why we were able to improvise a darling slang that is increasingly everybody's favorite. And this is why I don't take too kindly to girls correcting my gay lingo. I find that absurd. It's like teaching an American how to speak with an American Accent. Sure, I'm pissed. I mean, it makes us proud to hear you ladies speak that verbal free-for-all in the elevator, or during those cigarette breaks, or when you're cruising with us. We have become so national, and we love it. But you will do good to never edit us. Because the next time that she does, I swear to God, talagang susuntukin ko siya sa suso.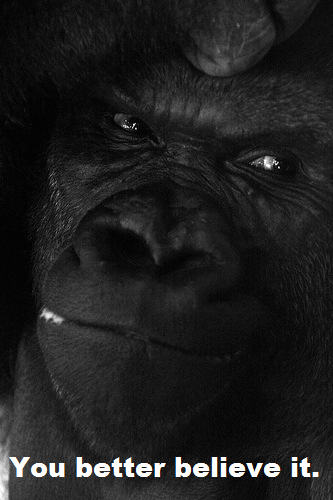 ¹
Miss U
refers to the act of taking a shit. The reference is taken from the title holder's sitting on that throne.
²
Tita E
is the gross version. The second syllable Ta is truncated with the third syllable E. Exactly.


Update:

I am now reminded of what one darling punk, Pat, mentioned in his

Hate List.

Allow me to quote this line. You may or may not agree, but I find this absolutely golden to a degree.
14. Popular expression-mongers. Ikaw na! 'teh! which I find funny back when the gays had exclusive rights to speak it. Straight girls ruined 'teh.