**It's not enough that it kills, but it gives you shit ideas at the same time. I don't mind the ideas though. At least I know I'm not crazy yet. And because I'm such a list freak, allow me to practice this obsessive compulsive tendency on the foolish notions that came to me in between the tears and the anger and all that creamy goodness.
1.

I lived a life of sin and excess and loose morals and extravagant homosexuality. And then I died and met Joel. Ah! The very mention of his name mutes out Heaven's harps; he was Love in a 5'6 frame. I was confused. I didn't know if I was judged correctly because it was four years of happy and content domestication. We broke up three months before our fifth year, and then I realized that the Divine Authorities passed the right sentence. I've never been in a hell this cruel.
2.

I moved out of my mother's apartment more than four years ago just so I have something of my own to go home to. And I did. Or rather, I used to. In the light of our recent break up, I am now just paying rent.
3.

You will forgive my being out of character in this post. A lot of the drama in what you are reading now has more potency in it when compared to this extreme drinking session where, of its thirty guests, twenty six of them are horny homosexual men. The other four guests are barely legal male teenagers with experience. Yes, if you could please pay attention to the drama, please.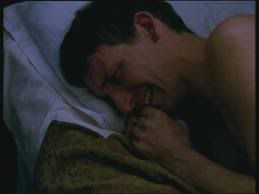 4.

I suppose the only reason why I'm crying now as I'm writing this is because my sister asked me to hang in there. And I feel like writing because I have to make the shedding stop. I should try something! Crying makes me look less rock and roll. And, in passing, I must make a secret habit of this wonderful foreign thing, this crying. That long sigh summarizes the tears and brings with it this marvelous feeling of relief that beats masturbation easy. This long sigh did to my heart what writing and talking about it to my friends failed to do. It lifted this strange weight, and I am now less inclined to endear Joel into memory. I love this crying shit. They never mentioned how good it feels. Fuck those sons of bitches and their Bob Ong plagiarisms. Ahhh! I should sleep better now, I suppose.
5.

He arrived within the hour, and we talked. And then we cried. And those were simply the most acidic tears I've ever shed. The skin on my face was intact, but something in my chest was being dissolved by this very potent corrosive.
6.

Tomorrow, I will compare all this drama with a jar of surgically excised human appendices floating in embalming fluid. And I will soon find out that there isn't much of a difference, if there was any to begin with. God damn this awful baggage! I wish I could pray this away, but I am a seasonal Catholic, mostly in December. I have a month's practice, in a year, and my prayers will not answer. I will, for now, suffer this imaginary tumor until the next great distraction comes along. I wouldn't mind one with an eight inch cock, although that will take some getting used to. It will be December soon. And then I'll start praying.
7.

You will need your funny friends in times like these. Or a friend.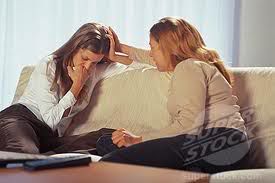 8.

Happiness is getting out of the hospital with a prescription for mild painkillers twice a day for a week. No, I'm not dieting on a dumb kind of rice, but then we were expecting a biopsy. I know this doesn't follow, but I was referring to another kind of drama which was simultaneous with the break up and it kept me distracted some.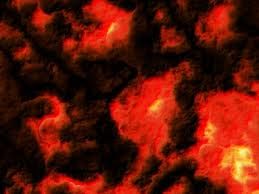 9.

Clearly, the words

"heart break"

or

"heart broken"

are, now that I'm suffering, an understatement. My heart didn't break. It dissolved, and in its place remained this burning piece of furious brimstone that melted everything around it. Whoever came up with those terms should be shot because she's common and has a poor choice of words.
10.

It's a hearing aid because it doesn't just magnify a song. It lets you hear every line of lyric. And, in the face of these mounting tears, you believe they wrote it for you.
11.

The truth is I've had two break ups in 2010. The first one happened in August, and it terminated a six year redhjlajdtionjhfship. I didn't escape that last one in November, either, and it ended a four year love affair with The love of my life. I loved the first one, W, with my internet connection and my landline. On the other hand, I loved the second one, J, with. My. Heart. Fuck that cheese.
There's no question about it, the only time you can call that "two timing," shush your pie hole, is when you just heard that phrase, and you doubt you know what that means, but you use it anyway because you are imagining you are making sense.
Never mind that the first one, with W, is more or less imaginary on account of it was all online with several four-hour phone calls. It was helpful, in a way, because it conditioned me for real devastation. All that practice was most useful. That first relationship, if you can call it that while sober, was established on nothing grounds. It was lacking, but it had perfect timing, and it made for the best toilet training.
12.

I have a steady income, a degree in Mathematics, my own apartment with things in it, and I'm living in with the love of my life. I was so cool, I could preserve processed meat. But then we broke up three months before our fifth year, and then my personal estimation suffered. But I will endure and emerge, and then I will be cooler. I have a vision -- I will be keeping ice and canned beer cold. Blecch.