Isn't it funny how you can be so grossly uninterested after meeting, for the first time, the most recent love of your life?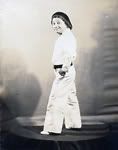 You had butterflies in your stomach an hour ago, before you two actually met, but you're so pumping your guts out through your mouth after meeting him or her. Much like that medical procedure where they pump the analgesics off of your stomach after your most recent drug overdose.
But to give it some credit, at least, with these kinds of relationships, you know you're current fling slash prospective soulmate in the works is a SUN subscriber. You couldn't have made that any clearer when you mentioned you're looking for a GF or a BF na "naka-sun SIM."
At least, there's one thing in common.
Related Posts:
Some Chatters Aren't Meant to Go Online