"We have too many youths already.
What we need is a fountain of smart.
" -bash.org
Someone told me that everyone has their own stories to tell, and that no matter how incapable of wisdom anyone is, I don't have the right to call them idiots per se. Well, I completely disagree.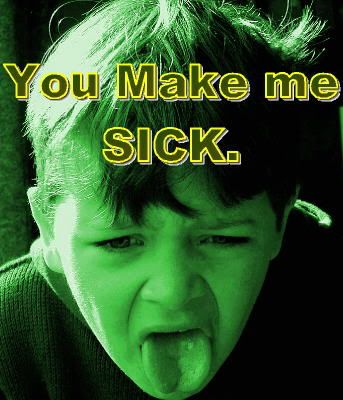 I don't subscribe to the wisdom of the teenager, owing it to the fact that we all get to realize the greater knowledge in things as we progress nearer to maturity. I'm not saying that wisdom coming from teenagers is impossible. From time to time, they do come up with fascinating light bulb moments of their own, but it makes you wonder if, having been there and done that, that should be something worth taking note of.
See, I already know how to take care of my pimples, and I've learned to maintain a wardrobe that isn't just black shirts and ripped jeans. Love isn't like a rosary, and a condom isn't something you just flash in your wallet. There is always a hundred-something ways to cheat in your finals, and shouting out loud how many beers you've already had isn't really a fantastic display of "cool," whatever the hell that means.
Redundancy isn't exactly a practical habit, and
unless you're a fan of yesterday's garbage, there really is no reason for you to be wasting your time.
So does that mean I'm calling them idiots? I've been there, and if anything's right on the butt, it's that it's really an uncomfortable phase. Maybe they'll grow out of it, so I'd tell you to ask me again in five years.