I wrote this sometime ago when I had all the right reasons to believe that I might as well be terminated from my lucrative job as a telemarketer. And if there should be one word that best describes what happened next, then that beautiful term would be "
fortunately

.
"
I'm writing this with the influence of a threat clouding most of my rational thinking. Goes without saying that I am a deer fascinated by that stunning headlight growing dangerously larger as it approaches with murderous intensity. I'm on thin ice. And so it goes, and it can't be helped.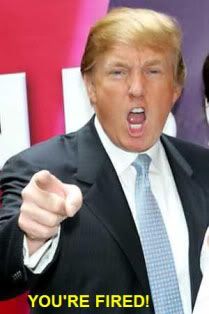 Earlier today, like an hour earlier today, I received notice of strong intents to terminate my employment in the company I'm working for. Actually, the word "intents" does not even come close to what really happened. Think "process," and suddenly the real picture presents itself in the most vivid of colors. An hour earlier, I was told that the upper management in the office are strictly bound to deliver my papers of termination. The news came to me accompanied with a thunderous shock, and it forced me to mouth the words, "What the hell have I been doing?"
That this happened so soon was something I never anticipated. I mean, sure I was reckless, and I was even more irresponsible for going on AWOL for four days this month. But the question was, whatever happened to that sweet little phrase called "due process?"
I have always believed that I am comfortably lodged in a safe haven that would not allow rash indecision to cloud the well being of its constituents. And I used this principle to my advantage by challenging them to serve me further suspension by going on AWOL for days on end. Much to my chagrin, this eventually presented itself as a corrosive habit, and now I'm at home most of the time when my colleagues are in the office, where we should be working all at the same time. That it has mutated into a habit was something I never intended to take place. But the circumstances are eager to promote the possibility, and I am now standing on thin ice.
My powers of persuasion are the least of my proudest skills, and I have no idea how I'm going to explain myself. But if there's anything more on the bullseye than anything else, it's that I have reason to believe that my Christmas is getting a little less merry than I expected.