**This post was inspired by a real person, a goddess-variety charmer with whom I've had the fortunate acquaintance to brag about. I was washing the dishes this one day, when I happened to look at the kitchen tiles, those white, and clean kitchen tiles, and I suddenly had this inspiration to write. I'm not sure if she's aware of this, but her not knowing is alright, I suppose. I'm not dedicating this to her. What am I, straight?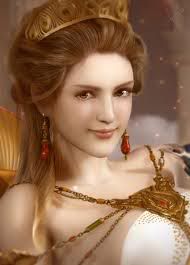 First off, you will have to be very, very beautiful. You need to have skin which rivals that of snow glistening with the coming of the morning. Your hair needs to live, breathe, and be thoroughly self-sufficient; it has to have a life of its own. It could be paying taxes for all I care, but I don't know. Your face, ah that face, will be the very design of Aphrodite, or Venus, or Minerva, or whichever deity was the most inspired upon her creative emergency. Your glow should be this divine influence that could have been leased from The Almighty's vainest whims. Simultaneously, you should be statuesque, possessed of this comely figure, and you should cheat on your diet from time to time. You don't smoke. You eat fruits. You should be all that, and then some, so that calling you "beautiful" will be a criminal understatement.


Your paradise-level beauty will be so beyond illustrious that it will compel common-looking folk with uncommon insecurities to purchase rope. Or a gun. Or large volumes of rat poison and think about administration if the alcoholic pity parties should fail in their purpose.
Your smile, ah that smile, will be it's very own enchantment. This animation of your allure will be a supernatural persuasion. It will move your beholders to a peaceful trance. You will have that effect when you do. And it will move those common-looking folk with uncommon insecurities to abandon the drinking altogether and just hang themselves.
Your admirers will have their own population. And their numbers will be formidable enough
to inaugurate their own municipality.


You will be so beautiful, but you don't seem to know it Or you're aware of your spellbinding influence, but you don't seem to care. That is the hard part, the insufferable consequence, but if you want to be her, then you should lose all pretenses that come with such beauty. I suppose that's a common thing with most of God's handpicked. They were divinities since birth that humoring their advantage becomes a tiring repetition. So they leave that privilege, that of flaunting, to the common-looking folk, and then it becomes a comic delusion.
The insecure common-folk, at least those that will survive their suicides, will glare at you, in secret, of course, and whisper among themselves --
"Maganda nga, pero wala namang utak."
"Yes, she's beautiful, but I'm sure she's stupid." They will derive some consolatory triumph in this tired, tired attack, and they will snicker in satisfaction. You will, however, douse this weak offense with that smile -- you are possessed of a college diploma in the field of medicine. You are smart, but you will elect to dispense of your wit when you're throwing punches with the funny boys. You have an evolving sense of humor, and I call it that because you're smart enough to upgrade your comic arsenal.
You can choose to flip your preferably anonymous detractors with your dainty, porcelain fingers, but there isn't a fiber in your educated being that permits such reprehensible behavior.


This, my dear reader, is how to be her, I judge. And these requisite fortunes, from the divinity to the demeanor, are mandatory. Because she is an angel, and angels are perfection. You can, however, miss out on a detail or two, but you will be a cheap, lackluster, copper-plated angel. A two-cent imitation, really. Now, seeing as undergoing an appendectomy thrice is far more possible than to collect all those blessings in another person, not your person, or my person for that matter, we might as well give up. Get to know her, or someone like her, and then be thankful for the acquaintance.
A beautiful friend is an advantage sometimes, and I will explain that later. But don't count on becoming pretty by association. That doesn't work. You will just look ugly. Be inspired, instead.