Dear Darling Punk,
I know I promised you big dicks for today's post, but I just had a book review posted in Jessica Zafra's blog, so I reckoned that piece of hot, boss news will have first dibs. And it does. You can click on the large picture below to read the review in it's entirety.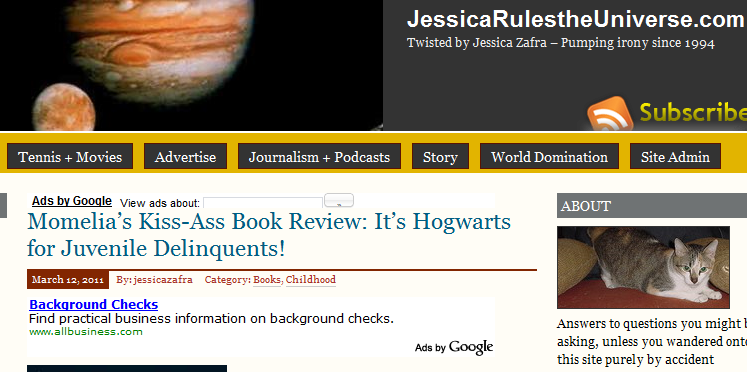 Or you can click here to get to the review. Same thing.



You guys remember my Homework post? It was this post that had the email screen shots which described the details of my assignment.
Anyway, I was commissioned to do a review on Return to Ribblestrop, and I was given three weeks to complete this responsibility. The book kicked ass, and I finished it quick, and I gave it a kiss ass review in consequence. It was submitted a week to the date, and I felt satisfied, and it is now in Jessica Zafra's blog.
I so rule sometimes.
And I will be posting about big dicks next, so keep your panties on, will you please?
Loves, Kisses, and Muahness from Pasig Citehh!











Momel, Momelia, Freddie Anne Curtis Aguilar, Momelia Anne Curtis Baretto Aguilar Letts Araullo Etheridge, Khie Khie Aguilar, The Gay Jerk