**"You don't want no drama. No, no drama, no, no, no, no drama. So don't pull on my hand boy. You ain't my man, boy, I'm just tryn'a dance boy.
And move my hump." --

Black Eyed Peas, My Humps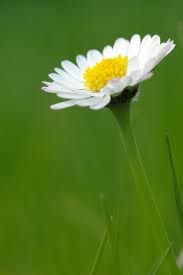 Most closet queens communicate on a need to know basis even to their closest allies -- their mothers. This is true, even of their closest intimates, those whom they call

"teh,"

or

"sis,"

or

"marsz,"

or

"bff,"

or

"bhie,"

or

"babe."

And it looks like they're mighty comfortable with this unspoken agreement; the parent doesn't need to know, or she can at least find comfort in her son's makeshift support system -- his equally confused circle of friends.
They have decided to leave their mothers in the dark, these complacent little faggots satisfied with their selective disclosure. But I'm sure they're aware that they're missing out on something. And it's this heaven of comfort that levels and outshines that temporary security their gay colleagues have prepared for them.
There's nothing like a mother's words of comfort to sustain you during your most trying gay heartbreaks. I have been through devastation a few weeks back, and I survived with watermarks and barely a scratch. My mother saw me through it, and these are lines in that saving letter she wrote me:

I am openly gay, and Aurora, my mother, bless her dear heart, she is my sanctuary. Of course, there are my friends, offline and online, and my darling brother and sister. You all saw me through my bleeding and I am forever thankful for your sympathies. Fo shizzle mah nizzle you darling punks. But there's just no comparing the absolute comforting closure that my mother's words provided. Because it was the ultimate acknowledgment that a gay person like myself needed. Because it echoes the acceptance that I can never ask for, out of shame. Because it illuminates the support that I can ony dream of, out of pride. Because she's my mother. And she wrote her validation in a letter. And I was pleased.
I could have cried in return, which is natural and expected, but I cried myself out during the first three days, and I am largely dehydrated.
Total number of F-words -- Seven. find, friends, faggots, for, few, forever, Fo. Hijo de puta, I fucking made it.
P.S.
I love my ma, but after several re-reads on this same post, I can now honestly say that this was a thoroughly boring post. I felt like writing it, though, because that email my mother sent me gave me sunshine and daisies and a generally wonderful feeling that I felt like writing about it at the time. I had a few ideas, wrote some lines, improvised, formed paragraphs, and there we have it. A thoroughly boring post. And the drama made me do it.
I solemnly swear that I will no longer write drama even if it threatened me with an ice pick or a love letter.