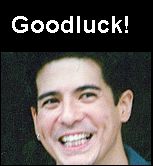 But seriously, how do you guys like the new look? I mean, the old one was this hell of pop ups, and I figured it's about time for a little change.
You'll never see Aga Muhlach endorse this much orange though.
But hey, it's still the same down to earth bullshitting that inspired tankfuls upon tankfuls of retch. With or without the flies.