**I have elected to disable comments for my LitWit promotions. I suppose its better if you can check the site out yourself and then comment. This episode is about writing a Fantasy Love Story, and I have full confidence in the capacities of some you as far as this genre goes. After all, we are just all too human in this city.
Non sequitur? Think again, love. Meanwhile, my next post will be this Wednesday. I'm still deciding between the Faggot Medication post or the Turning Atheist post. Or the Leviticus post. Or the Reading Group post. It will be this Wednesday though, Third World Time, which isn't almost always on time. And you wonder why they call us that. I will try to be punctual, though.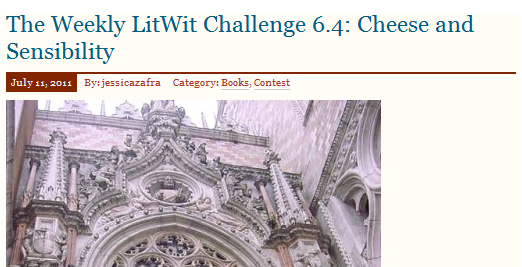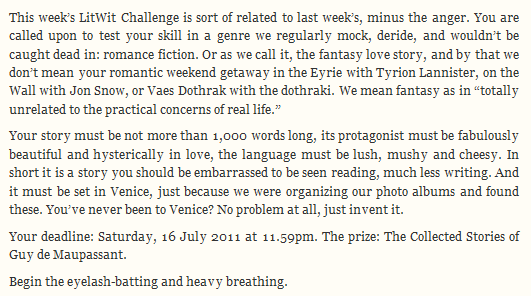 Click Here to go to LitWit 6.4!
Click Here for Instructions!