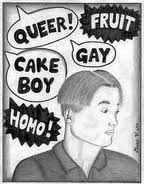 I skipped school for two weeks when I was in Grade Four. And that wasn't because I was bullied. Oh hell no. Far from it. And I'm not being defensive when I mentioned the bullying shit. It is because I was enrolled in this exclusive all-boys school then, and queer kids like myself are, and this is not a statistic, a curiosity in that knee length pool of testosterone.
This was in the Eighties.
Gay kids then were loud only amongst themselves. We were never harmed or sneered at because we took to ourselves and our homosexual tendencies weren't as loud or as aggressive or as flamboyant or as eager as the kind you see now. They had no real reason to threaten us because we had manners and bearing and all that exquisite crap.
Sure, we were surrounded by these boys who were built for the bullying business, but I was never punched in the face. I was never kicked in the shins. I always had all of my lunch money to myself. And I never dreaded physical education because, aside from those awful PE shorts that concealed my skinny girly legs, it was physical only for the education and nothing else. Of course, all that catching and throwing and running around and talk of Dr James Naismith was just as useful to me as my male hormones. But I got home in the afternoon unharmed, and I'm satisfied and bruise-free while I'm enjoying shit cartoons with my orange zesto in one hand.

My last name is pronounced as
Tool-yaw.
And you can well imagine how terribly impressionable young boys get; I was a shellfish all throughout elementary in consequence. I'm telling you, there's just no end to the name calling. It's
"Hoy Tulya!"
in the morning, where it's at its loudest summit. Hotdogs and star rice, as it turns out, were the breakfast of growing assholes with what can be champion potential. Meanwhile, the name calling simmers down towards the first Angelus, and then it gains momentum during science class whenever Mrs Whatsherface happens to mention that devilish shellfish.
But I wasn't bothered enough to take those insults to heart. Those kids were corny bores. They were a gross sarcasm to the bullying business. They can never be offensive even if they were cross-eyed, worked in groups, and had terrible body odor. Were talking about kids who can only try so hard, but they will never be funny even if they had the advantage of a sfeech depect. These bullies were of very little stock, had zero quality, and were bankrupt of any creativity in the fine art of insults. Why, nobody even though of making faces while they're throwing their lines! There is no mimicry to their punchlines, their jokes were second hand, and they worked with the gullibility of a mob. A stupid, stupid mob. I was surrounded by these lousy, no-talent jerks. And I thanked God for this simple fortune.
A gay person can only be insulted, or buckled, if and only if the punchline is so magnificent that it is beyond a ready comeback. These kids used the same material to its deathbed.
So, was I bullied as a gay kid? No. This is because I knew then, like I knew and validated now, that I am a bigger asshole than most straight guys my age. The only difference is that, this time, I have learned to give the dirty finger with my eyes crossed. Those kids my age were never uninteresting. They just don't get what it takes to tick me off.
I skipped school for two weeks because I have taken this intense liking, this aggressive interest towards cutting classes. Life was sweet. I lived on nothing but doughnuts and coin-operated arcades back then. I should have been learning the intricate processes of photosynthesis and prepositions, but I was mastering the thirty lives trick in Super Contra instead. Of course, I was thoroughly reprimanded when they found me out; I still remember that scene in the principal's office.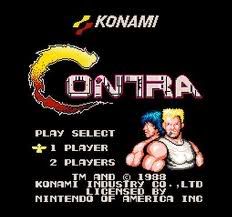 She had those motherly, old eyes about her, the sweet and smiling kind, and it is with those eyes that she asked me why I cut classes for two weeks. I said I was bullied too much. And I said it with a straight face. And I even said it softly, for theatric effect, with the voice of the oppressed, haha. I even named names. That episode gave me one of the most practical lessons that I use to this day: I learned that the most effective way to tell a lie is to do it quick and with conviction. Now I admit, I'm a jerk; I could barely look at those kids as they were hauled into the principal's office for an explanation. But I was relieved because I got to cut classes at other people's expense. I was a cautionary tale, but it was for the wrong, unsincere reasons.
Somehow, when I look back at that delinquent fit, something tells me that I chose the right kind of waywardness. Because I am now a gay punk.