**This might not interest readers from other time zones in the internet. But its about the hands down richest person in the Philippines.
I learned me something new on this one cab drive to the office, and it explains why there are no Mercury Drug outlets in ANY SM Department Store. And this was according to an old timer taxi driver whose hearse, like him, has seen better days. And it should be mentioned, too, that the dude drives with a death wish, it's totally un-freaking-believable. Anyway, it turns out that young Henry Sy, Magnate of Magnates, Obscenely Loaded Super King of SM, had this makeshift shoe shop next to this Mercury Drug outlet once upon a time in Carriedo. What usually happened was that them Mercury Drug people would drive the young business tycoon in training away from the premises. This inflamed young Henry Sy, and he vowed that NO Mercury Drug outlet will benefit from his wealth.
He was squatting on another establishment's business premises, and so nobody paid him no notice and continued to shoo him away.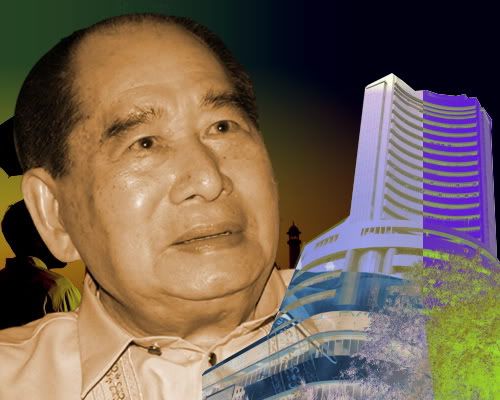 And so it goes that Henry Sy prospered with a vengeance. He now owns 33 department stores (which includes SM Mall of Asia, the Fourth Largest Shopping Mall in the World), controls two banks (Banco de Oro Unibank and China Banking Corporation), and, at an estimated net worth of around 3.4 billion US dollars, he holds the royal privilege of being the richest brother here in the Philippines. And, to this day, he remained true to his word. There are still no Mercury Drug outlets in ANY SM Department Store. Correct me if I'm wrong, will you?


I researched the details, but the juice was mostly due to this animated old timer who drove with a death wish. It took me five minutes to get to the office, and I gave him a ten-peso tip for the history lesson.