**Another overdue post.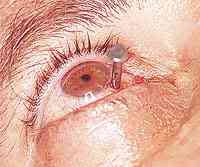 You probably have had enough information by now regarding the tragedy which took place in Ultra. You're probably up to date with the actual number of people who waited in vain and died. You probably might have shuddered in disgust over how some people would wait in line for a whole week just to be able to participate in some stupid television show. You might even have extended a prayer for those people who died as their week-long wait consummated in a pathetic massacre. Some of the survivors didn't fare any better as they had to beg for money to go home. Some of them lost one of their companions which turned out to be their neighbors' children entrusted to them. Some of them lost their own children, and some of them lost their parents as well. And until the actual body count has been identified, these survivors tremble in anticipation while waiting for somebody else to confirm what they've been fearing the most.
But enough of the real drama.
Let's proceed with the ABS CBN drama.
What the fuck are they crying for?
I would understand if they had a talent, or a kapamilya, who was trampled on or electrocuted in this tragedy, but no. Willy Revilliame is still there, alive and looking all fake with forced tears. If they aren't practicing fake tears, then they're over-sensationalizing the tragedy with a parade of bad acting.
Maybe they are trying to tell us that they might bear some semblance of responsibility over the whole event, and they're actually dodging the blame before people started pointing fingers. If they actually organized and maintained full control over the complete event, no less than 70 people would have died. If they weren't so busy trying to promote the first and probably the last anniversary of one of their cheaper shows, no less than 70 people would have died. If they exercised more forethought and less competetiveness, no less than 70 people would have died. But the thing is more than 70 people met their early end while waiting to get in.
They never saw this massacre coming, and now they're channeling fake sympathy slash doing the damage control with
bad acting.
It really doesn't matter how perfectly they have practiced their crying. It still looks fake to me. It looks fake because when you think about it, there really is no real reason for them to shed tears and act sympathetic. Like I said, no real celebrity died in the tragedy, and if they're doing any crying at all, it's probably over the shortlived anniversary of one of their shows.
For some reason, I'm thinking that they're actually trying to collect the sympathy of the rest of the easily suckered masa.
Because some of us are smelling a big time lawsuit worth millions, they're trying to dodge that by showing just how sorry they are. Which ain't much really, since they're clearly deflecting attention towards just how sympathetic the Kapamilya can be. And that's a really unnerving display if you asked me.
I mean, Gary Valenciano doing Warrior Is a Child is mighty sweet, but for him to do that without the make up is real damaged since there is a visible effort to look heartbroken. Zsa Zsa Padilla is a bad enough singer, and yes, like a two-hit combo, she's frying barbed wire (i.e. singing) while confusing "inconsolable" with "sad." And I'm referring to the kind of sad which you become over some underachieving kid's poor grades. Their so-called "Champions" had to sing for the occasion, and seriously, I see no semblance of remorse over the songs "You Raised Me Up (from the dead)" and "Flying Without Wings (like a bat out of hell)." But it only gets worse. See, Willy Revilliame's been crying for a week already. He's had enough practice, but for some reason, none of that crying's working it's magic.
Yes, Willy Revilliame is still a person, and I think he is still capable of real human emotion. But between you and me, I'm not seeing any of those real emotions when he entertains an interview. True, he might be shedding tears, but we can all cause tears to overflow if we wanted to.
Kristy Fermin understands the nature when she mentioned that we

might

tend to judge Mr Revilliame's emotional outbursts blah blah blah. She then goes on ahead to mention that, in a magnificent show of lamentation, she saw Mr Revilliame trembling with grief. Underneath a blanket. She saw Mr Revilliame trembling with grief underneath a blanket, and then she goes on to brag about this guy's skill for real human emotion. She goes on about how people might be a little too judgmental over this cheesy display of self-indulgence.

And that goes well without saying that we're expecting something like this cheap appeal for sympathy to happen.
Is there a real reason for her to actually think out loud and "defend" Willy's capacity to cry and wet his sheets? In the first place, why would she go beyond herself and defend this guy 's crying skills? Is it possible that she might be thinking in the same wavelength as the rest of us critics with nothing better to do than raise eyebrows at posers? Would there be any real reason for her to explain his emotions other than trying to shush criticism early on? And has it ever occured to her that Willy might be crying simply for show? Most especially towards a press personality who can use this material for future reference?
It can also be implied that he's still making amends for his most recent suspension caused by the MTRCB, but that was before his previous show was cancelled.
But to give the dude some credit, he's been crying in ALL of his interviews, or he's trying at the very least, and he doesn't seem to get tired. He can do it all day.
Wow.
This recent disaster simply goes to show that practice doesn't always make perfect.
Wow.
Hopefully, we're not going to see the revival of that noontime show any time soon.
Wee.