**I was supposed to post this two days prior to my 30th, but I was held up by all the preparation, and I can't really serve a blog post to my guests.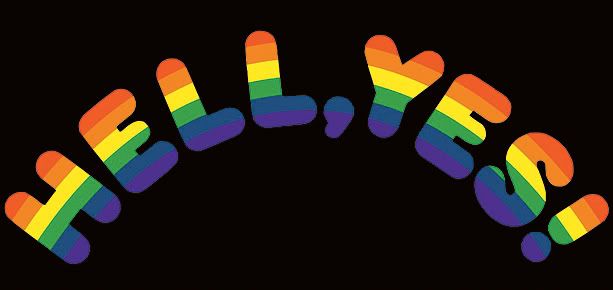 The Abattoir of Overused Metaphors defines "excited" as a girl on Christmas Eve underneath the tree with a colorfully wrapped box, large and unopened, in her small hands, her eyes marked by that indelible anticipation, maybe even worry, because, for the life of her, she can't figure out if the puppy she has always wanted will live through to Christmas morning confined in this little airless box most especially when it's no longer making a sound. If you're familiar with that tired figure of speech, then you understand what I'm saying. And understand that That little shit has got nothing with the terminal stage-four expectation that has afflicted me just recently. Damn straight.
See, there's this great guy, W, that I've been on to speaking with keeping an online correspondence with these past six years now. We started in 2004, and we're still at it in 2010, although there has been a few hiatuses in between because, surprisingly enough, we had offline episodes to attend to. I tell you, it was pretty much a lifetime's worth of drama, and false hopes, and unfounded expectations. And the usual banter, and countless emoticons, and laughter. And saving chat transcripts, and fleeting disappointments, and four hour conversations on the phone. And more offline stories, and alarmed girlfriends, and more drama. It was six years worth of all that, and then some, plenty enough for a whole population and have enough to import to Iran or something.
And we've never met. Never, not once these past six years, although neither one of us seems to mind because it's all too perfect, this correspondence, just the way it is. And simultaneously stagnant and pointless when you think about it. It is a mutual thing, I reckon, the not-having-to-meet part of things, and I think, perhaps, I'm glad that we arrived at that unspoken agreement. So we go ahead with the drama, and the countless emoticons, and the offline stories because we have established, three years into this lovely confusing mess, that we're better off with this static state of things. Because it works, for some reason, and we'd rather not know why it works.
Because knowing might spoil things, and I can't have that now, although...
And so we left it at that until I ventured an invitation to my birthday a week back. And that is why that little shit and the dead dog she'll be getting for Christmas has got nothing on me and my coming 30th. So there.
**And it didn't happen. We never met. He was held up by this girl, Ester, and that bitch seriously rained on my parade. Rained. Literally. That cunt was a fucking tropical depression, and he was, with truth to the letter, completely suspended by all that rain, which was pouring in curtains. But my 30th was the best and happiest and the most complete so far, with every major routine of my Being well represented by the people that counted the most. Minus one, of course. Six years is still six years.

August 10, 2010