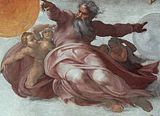 I was discussing infidelity, with a friend, when his "wife" texted him. Funny word, that. "Wife." These kids are so unhinged these days that the 17-year old mother of their 7-month old kid automatically becomes their wife. But that's not the point, so let me correct myself.
I was discussing infidelity, with a friend, when his "domestic partner" texted him. Doubtful phrase, that. "Domestic partner." But who gives a shit about political correctness anyway? Like it matters here in the Philippines? When you're here, and you're this guy in a relationship with some homo, then you're automatically "namamakla." That's basically the derogatory long and short of it. It's that black and white. Domestic partner my ass. But my friend's straight as an arrow, so let me correct myself.
I was discussing infidelity, with a friend, when his "significant other" texted him. See, he found out that she's been flirting, with strange enthusiasm, with this guy. And he found her out through a series of very revealing text messages. It turns out that they've been at it for a week now, and they're already exchanging I Love Yous, and they call each other Mama and Papa, and she's texting my friend less and less, and she always has some excuse for not doing so. But he became suspicious, and livid when he found her out. He was smiling as he was telling his story, but I can tell he's furious with the way he's breathing during his narration. But then his "significant other" texted him with bullshit that goes a little something like this:
"I'm sorry
becauseyoufoundbutimaginethedevilishfunwe'llbehavingifyouhadn't
Hindi na mauulit
orIwillbeverycarefulwithoursecret
Kung ang Diyos ay marunong magpatawad eh tao pa kaya?"
She had me thinking when she mentioned God in her second hand hearsay of a plea.
See, I'm not exactly a fan of God, but I respect him enough to keep down with his dawgz. I may not know much, but I know well enough to, under no circumstance, to never use the Lord's name in vain. It's a direct affront to the Eight Beatitudes, and violators will be punishable by a hundred hours of community service without bail. "Thou shalt not use the name of the Lord in vain, thou cornered infidel, maybe on Tuesdays." Did I get that right?
I may not know much, but I know I'm not having any of her "If God can forgive" shit. Personally, that line holds as much water as a strainer, and it has the strength of a superstition to match. In case you forget, that same God was rumored to have drowned half of the planet, okay the whole planet for forty days and forty nights, gave the Egyptians hell with the ten plagues, smited the Sodomites in a mighty rain of fire, and, in an all-powerful display of creative punishment, He turned Lot's wife to salt.
Yes, the table kind of salt. NaCl. Sodium Chloride. Honestly, you'd expect better from the same dude who pulled Eve out of a rib. Yes of course, I love Him just the same.
Our God is a forgiving God. But He's got this famous temper, and He's given to divine fits with genocidal consequences. Or has she forgotten that? So I asked my cheated friend to text her back and tell her this:
"Oo, nagpapatawad nga ang Diyos. Pero marunong din siyang magalit at magparusa. Suck my dick."
"Yes, God can forgive. But he can also get angry and punish. Suck my dick."
I'm kidding on the suck my dick part. You know I'm a jerk. But she didn't text back to this reply just the same.