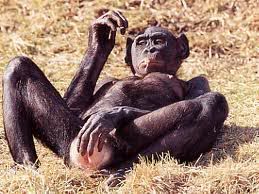 Which is why I'm declaring a cease fire, am adjourning this court, and going on the h-word. Hiatus, punks. I suppose that goes well without saying anyway; my last post was about 14 days ago. And it's a list, too, that I didn't write. My only participation in that post was the transcription, and that's saying a whole hell.
It's not that I ran out of ideas. I have the Big Dick Jokes to update, several gay posts in my reserved list,

and did you know that we interviewed the local Azkals for Jessica Zafra?

I'm still writing, long hand, but it's that PUBLISH button that I'm not coming to terms with. I don't know, perhaps it's a phase, like premature menopause, that I'm dealing with.
Maybe I'll start posting again when I've got less than 20/20 vision, am 20 pounds lighter, and have this low sperm count.