**Cannibalized¹ and amended, all for your reading pleasure. Or displeasure. I've been writing about vaginas and breastfeeding recently, and I was supposed to follow suit with a helpful tip on where to get your offline porn. But it will be Halloween in a few days, so I gathered this will be better received.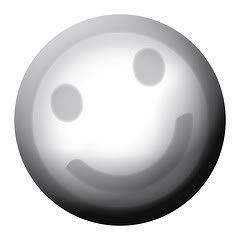 The last time I saw him was in Teriyaki Boy in the Mega Strip. We were four tables away, and I was just so involved with my lunch that I elected to stay put and just greet him later. I was too hungry to be sociable, then, and I'd far rather attend to my rice than to get up and exchange pleasantries. I remember them calling the waiter, so they probably haven't ordered yet. I was thinking that I'll probably approach them later, after I've had lunch. But this heavy lunch was followed immediately by a couple of cigarettes, and since the air was so perfect outside, we decided to freshen out and smoke for another thirty minutes.
I never got to approach him. But then, I reckoned I'd just "make kuwento" the next time I saw him. Or maybe I'd just send him a quick message in Friendster and try to catch up on things. Not entirely personal, and not very warm; I am a jerk at the very least, but at least it goes to show that I'm trying to keep in touch.
That message never happened. I was just so busy with my offline life that signing in to any of my online activities became the least of my concerns. Turns out that I'll have no chance to say hello at all. It was a few weeks since I last saw him that I learned of his death in a car accident. He didn't die from the accident itself, but he died from the internal injuries brought about by this terrible collision.
I didn't say hello when I had the chance. And, like the irresponsible friend that I am, I never went to his funeral at all. Maybe because I didn't know what to make of this situation which I never thought possible.
But for the most part, I dreaded the thought of seeing any of my friends in a coffin.
Fast forward to almost five years today, and he's still in my Friendster list. And, like the recovering social networking junkie that I am, I'm still logging in to it from time to time. But I guess there's still no point in sending him that message. I don't think they have Friendster from where he is right now.



¹This is a repost from July of 2007.