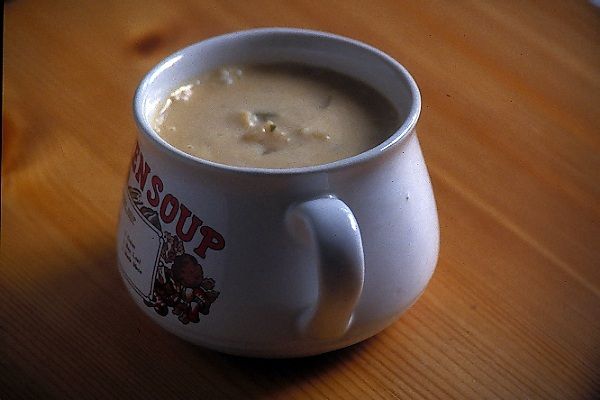 (Over the phone)
MEL
:

Hello, puwede po kay Jen?
GIRL
:

Ay si Ate Jen? Ay wala po sha.
MEL
:

May lakad ba siya?
GIRL
:

Ay si Ate Jen po? Ay nag-badMENton po.
MEL
:

Ay. Ganon ba? O sige, pakisabi na lang tumawag si Mel, okay?
GIRL
:

MEL po? AY opo.
If that ain't too much "AYs" in one short conversation, then I'm a
gay guy swearing on goat eyelashes as a sex toy.
(Video City)
Cashier
:

Sir, hindi pa po kayo puwede makahiram ng unlimited. Sa ngayon, puwede niyo lang hiramin ay hanggang dalawang titles lang kasi bagong member pa lang kayo.
MEL
:

So kailan pa kami puwedeng humiram ng unlimited?
Cashier:

Kailangan po, makasampung balik kayo rito.
MEL
:

Tapos, sa isang balik eh maximum of two titles lang?
Cashier:

Opo, minimum of two titles, maximum of two titles. (Exactly.)
MEL
:

So ibig sabihin eh kailangan muna naming humiram ng dalawampung titles bago namin ma-avail yung unlimited?
Cashier
:

(Pauses, looks at the ceiling). Opo.
**Jesus, lady, it's just ten multiplied by two.
(At a birthday party in Jollibee)
Emcee
:

Hokay kids, we're going to form two groups. One for boys, one for girls, and etceteras, okay? Let's join us together common. (Nobody stands up except for five kids already in front.) Common kids, common, let's join the jollibee group. Do you want to join yes or no? (Yes, that's one sentence).
**Let us join us together common?
I'm not updating my blog as religiously as I used to. Well, that's a fucking given. But that does not mean that I've given up on what used to be such a devouring passion. For the time being, I had to sacrifice my "blogging time" to give way to my sexy night job as a technical support
representative. But don't you all worry, I'm still kinky, and I'll get back to you as soon as I can.
I have so much to write about, and yet I have so little time with which to work with. See, in between technical support, avoiding really stupid people, and having a life of my own, I really can't find just the right space to get busy with my writings. I know it doesn't pay the bills,
but it allows for a satisfaction paralleled maybe by a wicked gangbang with the OC boys. Okay, I'm not punishing myself for a diversion which is as gratifying as it gets. I mean, I'd love to write more and get more of my sick thoughts in this here blog, but I just don't have the time. I'll find a way to work this out, but for the time being, it's another six minutes left to log back in.
I have this new friend, and he was just relentless with his discussions about singing contests. And for some reason, it got me thinking. I mean, How gay is a guy who can differentiate the two contests which Sarah Geronimo and Rachel Ann Go championed? I'm not jumping to conclusions, but yeah. The only thing gayer than that is Erik Santos wearing feathers in his hair. With a dress cut down to there. Is this going to trigger another endless verbal attack towards my "silahistang" gay bashers? Nope. This dude in question's nice, and I was JUST thinking, see?
And if anybody asks, tell them yes. I'm looking for a boyfriend. It's just about time! (Insert otherworldly laughter here.) I mean, it's about time to get in love again. And there's a reason why I'm saying it like it's more of a choice than anything else.